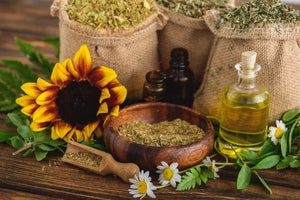 We use only the finest oils, butters, herbs, essential and fragrance oils
Olive Oil
Our olive oil produces a lush and moisturizing bar of soap with a mild, smooth and gentle slick lather. Olive oil also delivers a clean feel and helps to relieve dry skin. Olive oil is suitable for sensitive skin.
Coconut Oil
Our organic virgin coconut oil is cold pressed and unrefined. It creates a lather with large bubbles and helps to cut down on oils and grease. It has a high cleaning ability.
Castor oil
Our castor oil, an extract of the castor bean plan, is a thick, sticky oil with a distinctive odor. Castor oil is used in soap making to create large, luxurious bubbles.
sweet almond oil
Our sweet almond oil is a food-grade oil pressed from edible almonds. Sweet almond oil has many vitamins, including A, E, and B6. It contributes to conditioning and moisturizing skin.
certified sustainable palm oil
Our certified sustainable palm oil is obtained from the kernel (the nut-like core) of the palm plant. It contains highly saturated fats that contribute to bar hardness in soap and stabilizes lather. Certified sustainable palm oil (CSPO) is sourced from plantations that do not log in primary forests or areas of biodiversity or endangered species.
Organic raw shea butter
Our shea butter is produced from the nut of the African shea tree. In its most unrefined state, it is gray and smokey-smelling. In soap, shea butter has great moisturizing abilities.
organic raw cocoa butter
Our cocoa butter is extracted from the cacao bean. It has a distinctively buttery chocolate-y aroma. Used in soap making, cocoa butter contributes to bard hardness.
candle soy blended wax
Our Tonic Mercantile candles are made with a soy blended wax that contains a small amount of food grade non-toxic paraffin wax that help to retain scent and smooth candle surfaces.